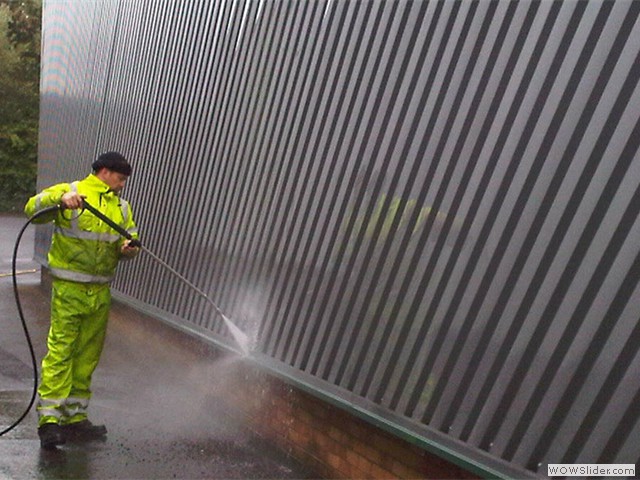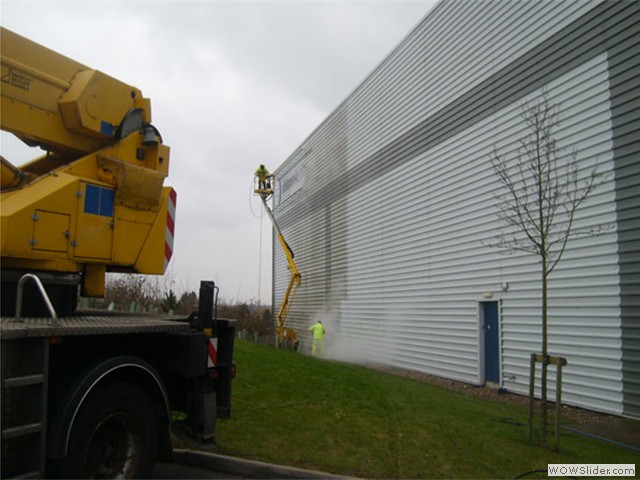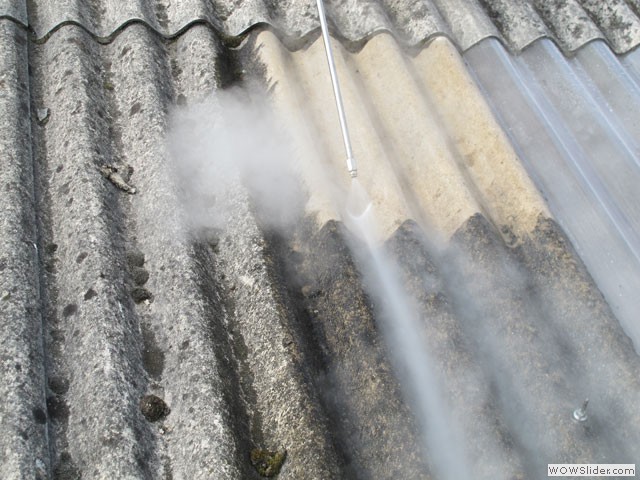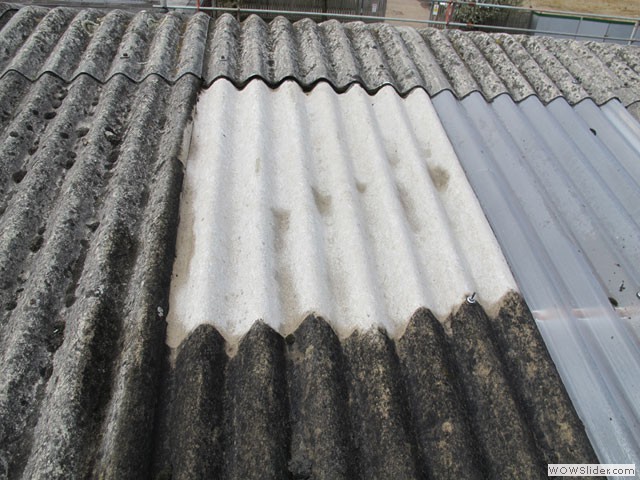 Steam Cleaning involves using hot steam for cleaning. Its uses include business applications in cleaning flooring and warehouse dirt removal, and more industrial uses in removing grease and dirt from engines.

Steam Clean Roofs
Most people are shocked when they see how much better their business looks after a good-thorough roof clean.
Many business owners get so used to seeing the stains on their roof that they've completely forgotten how good it once looked. Dirt and grime can really ruin the quality of your roof.
With our many years of experience at steam cleaning roofs we can prolong the life of your roof and enhance the appearance of your business with roof cleaning experts. We offer a full roof cleaning service to remove dirt, grime and dst that has built up even after man years of neglect.
Steam Clean Brick Walls
If we use steam the heat helps to loosen much of the dirt and grime. This means we can use less pressure. Pressure can do damage to the brickwork as many "cowboys" have found out by blasting off the dirt by removing part of the surface along with it!
This type of care is even more important when cleaning Stone Buildings, Stone Façades and all types of Masonry work be it Brick, Limestone, Sandstone or Concrete.
At DH Warehouse Cleaning we will clean your brickwork without harming the surface underneath.
Steam Clean Metal Cladding


Metal cladding, normally tin, is used in industrial buildings with a plastic or painted finish. Used from the nineteen seventies and it is still in use today> These are a low grade/cheap finish with a short life expectancy. Depending on the condition we can restoratively clean these finishes, or if that is not suitable we offer a scrub and wash down cleaning service.
We know about restoring metal cladding
Metal Cladding can be easily damaged by an inexperienced contractor using the incorrect cleaning products and methods. This damage may not become evident for 6 – 12 months.